Very recently I turned 21. Yep, I know, I'm now officially old!
In all seriousness, I suppose this is considered to be quite a monumental point in one's life and it really got me thinking about what I really want to get out of my next year on this rock floating through space. With everything that has happened in the last year, it really has taught me just how fragile life is and how everything can be ripped from you in a second.
While that gif is totally depressing and doesn't quite lend context to the above, it really rings true and it's what my mind always tiptoes back to when I recall everything that's gone on. From finding out a primary school friend committed suicide, my granddad being diagnosed with leukaemia and my dad being diagnosed with cancer, it has been a bit of a rough couple of years. I really don't want this to be a depressing post, but it really did put a countdown on life and made me understand how every day counts. You never know what hand life will deal you but it's how you respond that speaks volumes about your character. Without further ado, here is a list of the things, both big and small, I want to accomplish this year:
Pass my first year of University
Go to a beach
Travel abroad
Spend a night sleeping outside, watching the stars
Donate £10-20 a month to a charity and blog about it
Bake more often
Learn a new language (Spanish)
Go to more concerts and festivals
Go to Thorpe Park
Meet up with my online friends more often
Write more poetry
Take more free classes with The Open Uni
Go swimming
Ask someone out on a date
Read a book
Learn a new skill
Buy food for homeless people
Make more of an effort to meet up with friends
Travel around London
Face a fear
Compliment a stranger
Start doing more photography
Write a short story
Buy a sketch book and fill it with drawings
Go on a bike ride
Cook a three-course meal for a date
Pay for a stranger's coffee
Swim in the sea
Get a tattoo
Take a pottery class
Go trampolining
Go to a spa
Go hiking
Go camping
Complete the Live Below the Line challenge – live on £1 a day for 5 days
Write someone a hand written letter
Plant flowers
Picnic at Dinton Pastures
Improve University work
Go on holiday
Go on a Lush ban for 1 month, use the money I save for a day trip
Let someone pay for lunch/dinner and don't feel guilty about it
Learn British Sign Language
Go to a farm
Start a language learning twitter – only tweet in that language
Go fruit picking
Go to a trampoline park
Go to an aquarium on a date
See dodie live again
Work on bettering myself every day
As you can see, this isn't a super long list. But everything that I've added to this list was added with a lot of thought and it has taken me nearly a week to complete this list and be sure of it. I no longer wish to make myself empty promises and I do want to do all of these things. Life is so short and I want to live it all. I don't want to be the girl who sits on the fence for the rest of her life, going nowhere, learning nothing, dating losers, being no one special.
I want to do all of these things and more. I want to go places, do things, ask the cute guy on a date, go on adventures… I want to be fearless.
If you are reading this and want to help me make any of these memories become reality, text me. I can't do these alone and I'm eager to get started!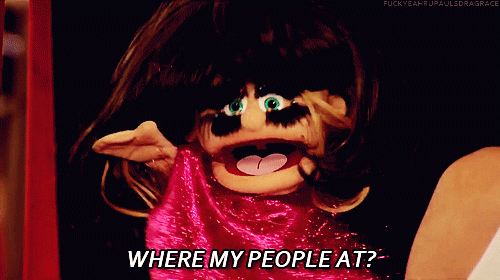 (#SorryRoxy)
Have a lovely weekend everyone. Remember to be brave.
~Jem x